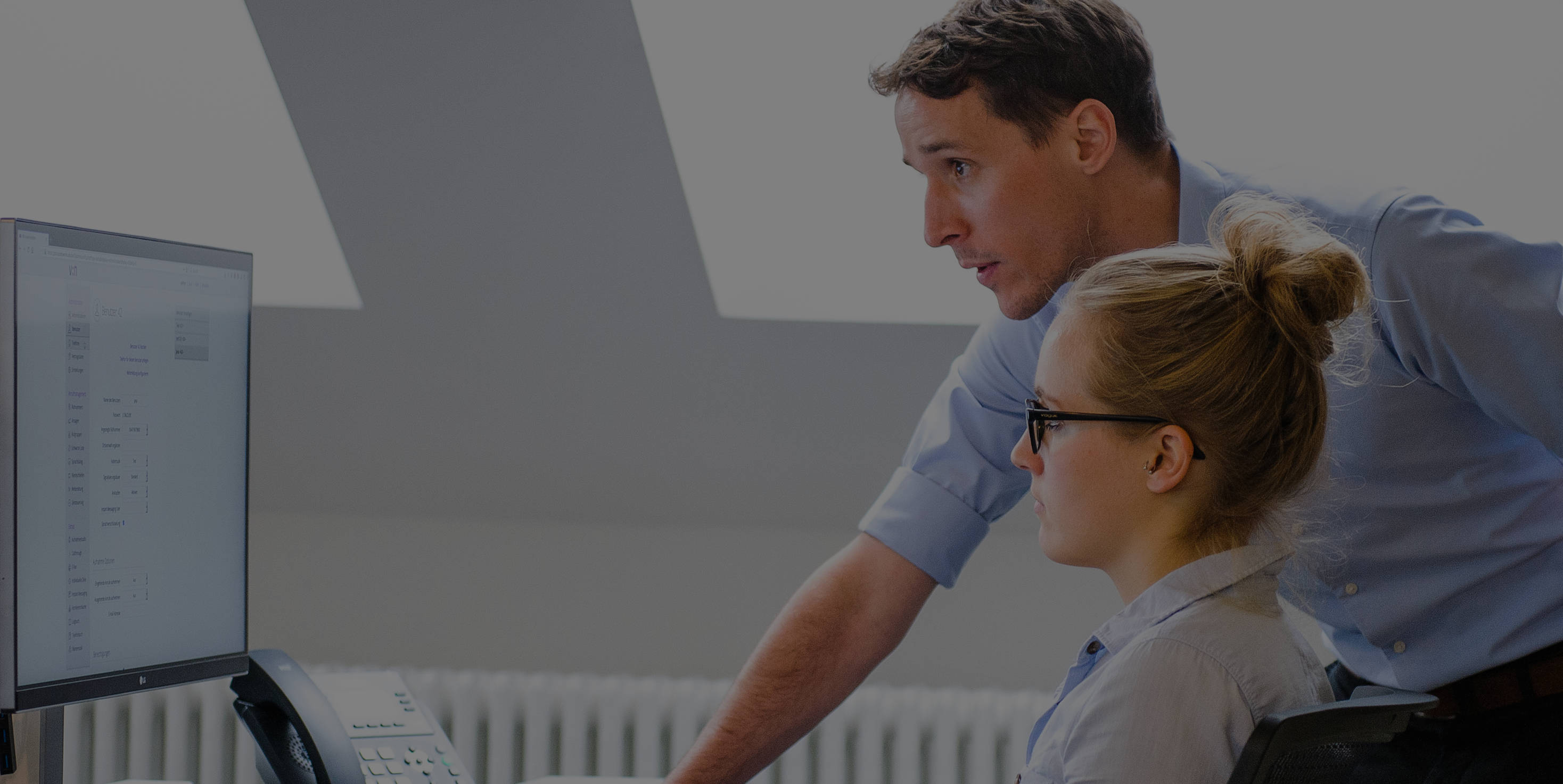 VIO:NETWORKS
CLOUD TELEPHONE SYSTEM
Full professional phone system features
Take control of a powerful feature set including:
- Interactive Voice Response menus
- Call queuing
- Call transfer & pickup
- Voicemail & voicemail via email
- Presence lamp indication for colleagues
- Intercom function
- Internal instant messaging function
- Conference calls with up to 50 attendees
- Group calls (hunt groups)
- Digital fax function (hardware fax also usable via adapter)
- One central phonebook for your entire company
- A range of phone numbers from 5200 geographic areas in Germany
- International numbers from 70 countries
- Hotdesking
- CTI
- Softphone for PC, Mac, iPhone and Android
- And more!
With you for the long run
We don't charge for updates, maintenance or licensing of the platform; we are here to grow with your business. At vio:networks, we believe in transparent pricing and features, not hidden costs and surprises. Read more about our pricing tiers here.
Encrypted calls
At vio:networks, we are serious about your privacy. Our platform is hosted in professional, certified German data centres secured to ISO27001 standard for information security—and in contrast to many other similar products, our calls are encrypted to industry standard using TLS/SRTP. Make calls safe in the knowledge that we are working hard to protect your privacy as a core value of the company. Read more about our security model.
Device freedom
Use your phone system from anywhere as if you were at your desk! Our integrated platform allows you to make calls and manage contacts from your phone, computer or tablet, on up to five devices per user.
Easy configuration
Our intuitive web interface makes configuration easy and quick. All you need is your web browser! This also means you don't need a technician to install your phone system—just plug in, configure and you're ready to go! Try a demo now.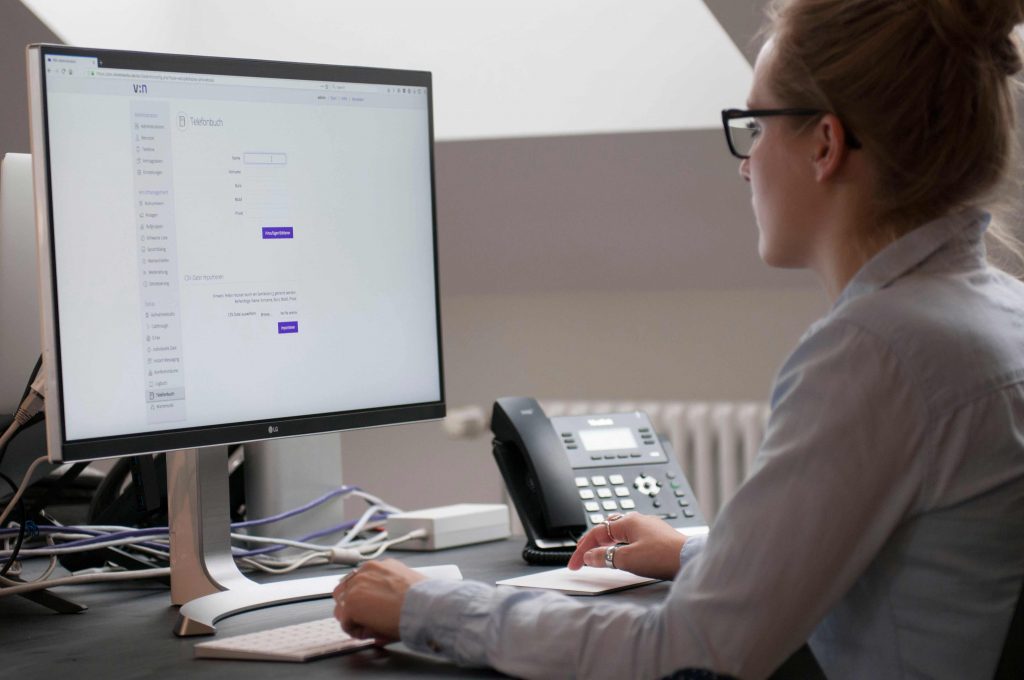 Reliability and stability
We know that you can't afford to be unreachable, so we make sure our system is guaranteed to be 99.9% available—higher than a traditional phone setup. The reliability of the vio:pbx is ensured thanks to a mirrored system that will step in should an outage of the main system occur—this happens in a matter of seconds and should therefore be unnoticeable.
Keep your current phone number
We know that you don't want to risk losing business by switching numbers. We'll assist you in migrating your existing number over to use with your vio:networks phone system. Get in touch to find out how easy it is to switch.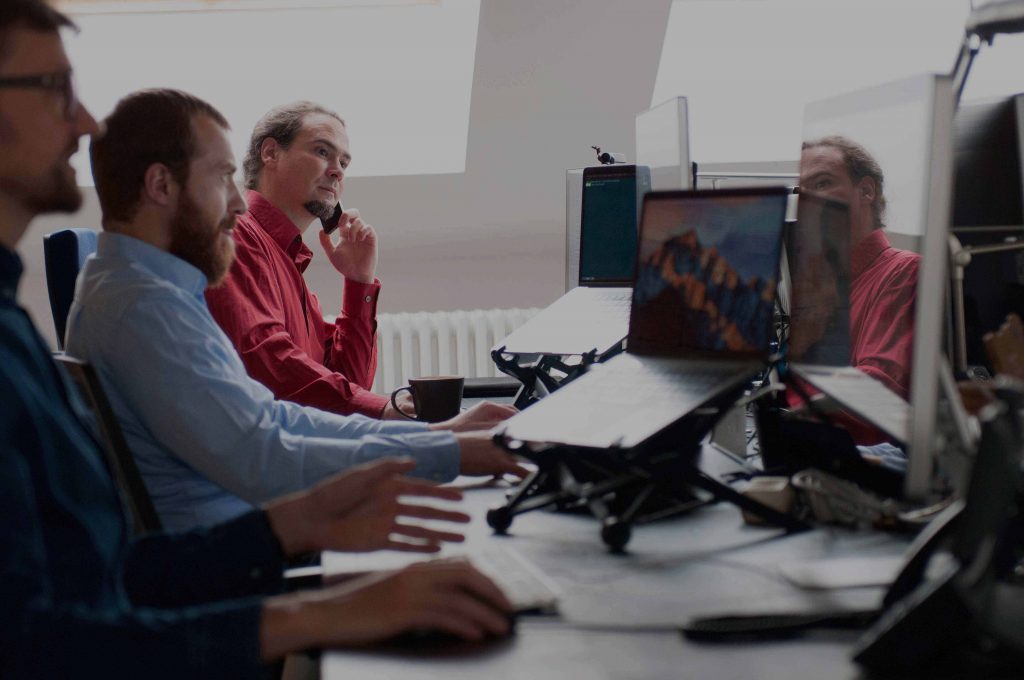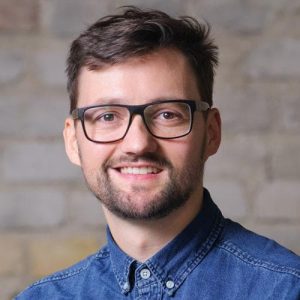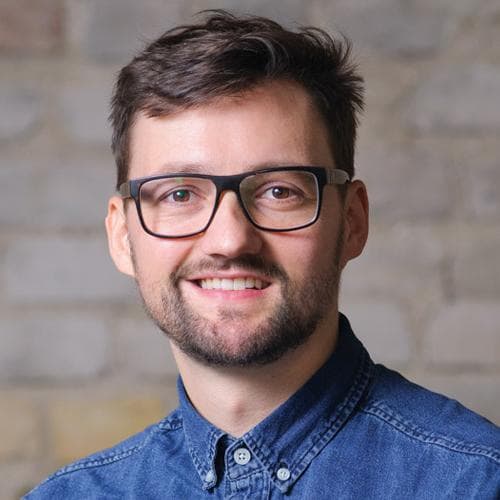 Convince yourself of the extraordinary functions of our telephone system and test it for 14 days free of charge.
4 Jun 2018

Written by Sjoerd
Cloud Phone System Video Tutorials
Read Story
28 Jun 2016

Written by Dennis
vio: networks convinces in the test with stable and high performance
Read Story
24 Apr 2015

Written by Sjoerd
Curious female detectives and resourceful hobbyists wanted!
Read Story