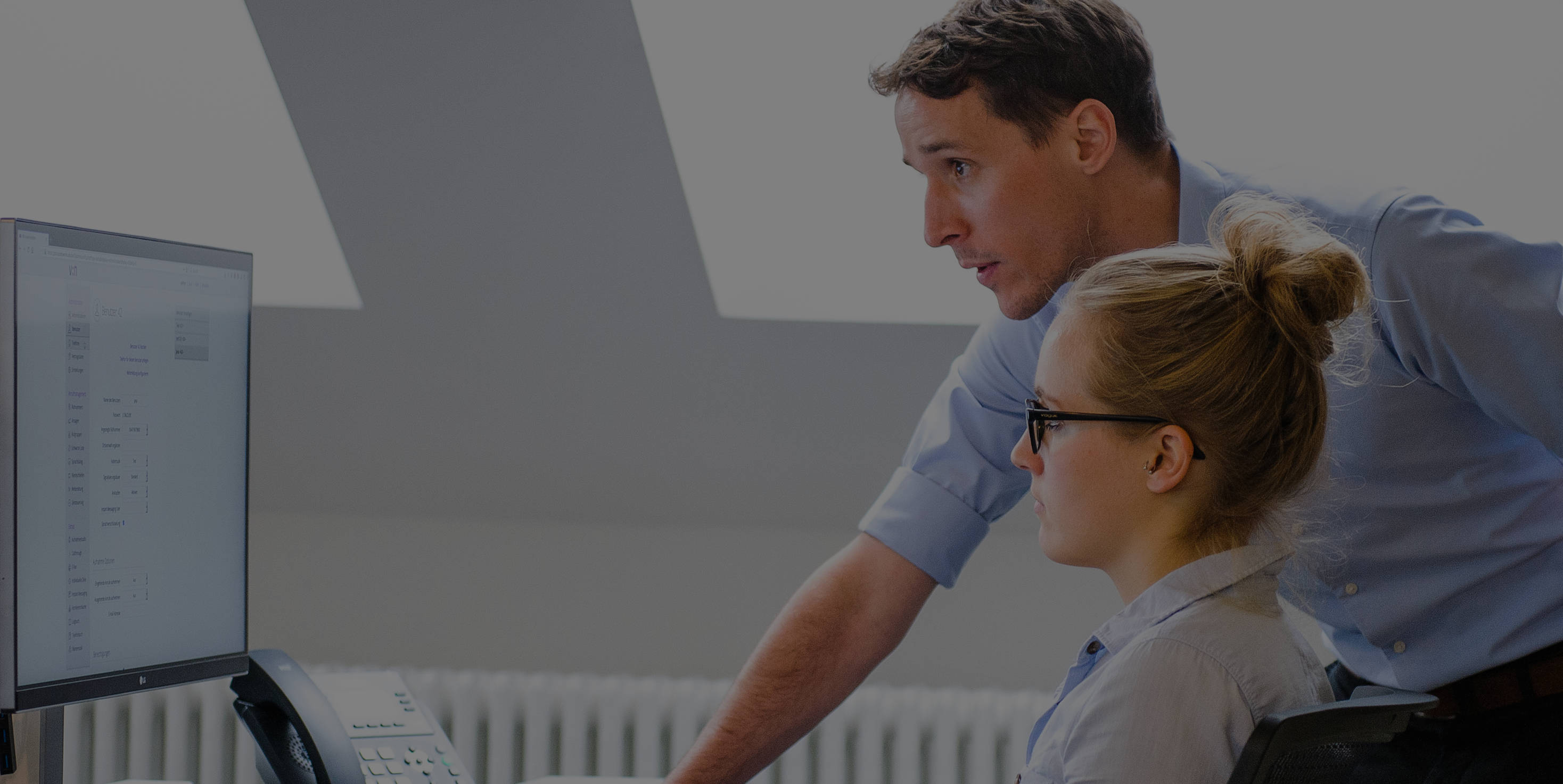 Everything Online
The biggest advantage of the cloud telephone system
Everything online
You can easily manage your entire telephone system online on an intuitively operated configuration interface.
You do not need your own local telephone system, as your telephone system runs via our servers in German computer centers. By the online presence of your telephone system you work with more efficiency and do not have to worry about things like the installation, the space, the security and the reliability of your telephone system.
Reliability through our high-availability servers
We operate our servers in professional computer centers located in Germany, where trained technical personnel take care of the technology on site. The servers there have a high-quality connection to the Internet and an uninterruptible power supply including emergency power generators. Through this redundantly designed infrastructure and the high-quality hardware, you can be assured that you enjoy reliable, permanent Internet and power access. In this way we achieve an extraordinarily high reliability and can guarantee you an extremely high availability of 99.9%, which would not be possible with a local telephone system. This means that you do not need a specialist on site to maintain your telephone system, because we ensure that everything always runs and functions.
We have designed and configured our systems ourselves, giving us full control. In addition, we constantly develop the telephone system further – so your telephone system is always up to date – without you having to worry about it.
Mobility
By saving yourself the local telephone system and running your telephone system on our servers, you gain flexibility and mobility. You can use your telephone system from any Internet connection and work from anywhere – access to the telephone system is possible from any Internet connection.
Efficiency through an intuitive web interface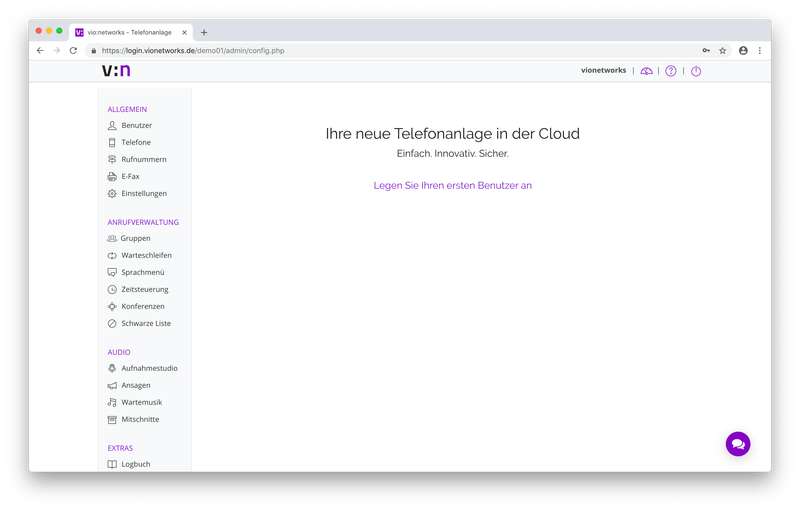 On your computer you can comfortably configure the system via our intuitive and clear web interface, manage subscribers, commission your telephones, route telephone numbers and design all functions as you wish. We have designed this configuration interface to be extra user-friendly, so that you can adapt the settings to your individual needs at the touch of a button. This saves you the specialist, because you can make changes independently in the web interface – even as a technology layman. Of course, we will be happy to assist you free of charge with any questions you may have about configuration by telephone or e-mail .
Cost savings
Because everything works online with us, you can save costs in various ways. For example, you do not invest in your own local telephone system. You also save costs for updates, maintenance and licenses, as these are all included in the price of your telephone system. Furthermore, our cloud telephone system reduces your operating costs, as the system is extremely energy-efficient and you do not have to bear any additional Internet or electricity costs.
Summary
Data centers based in Germany.
Mobility and flexibility through location-independent use.
Intuitive and easy to use web interface.
Cost savings.
You don't have to take care of your telephone system, we take care of it for you.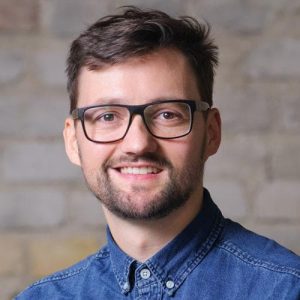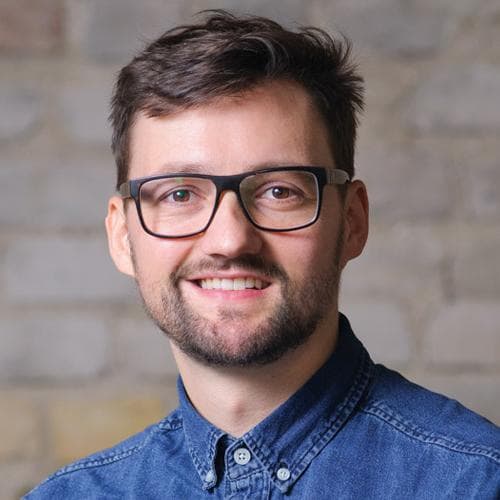 Convince yourself of the extraordinary functions of our cloud telephone system and test it for 14 days free of charge.