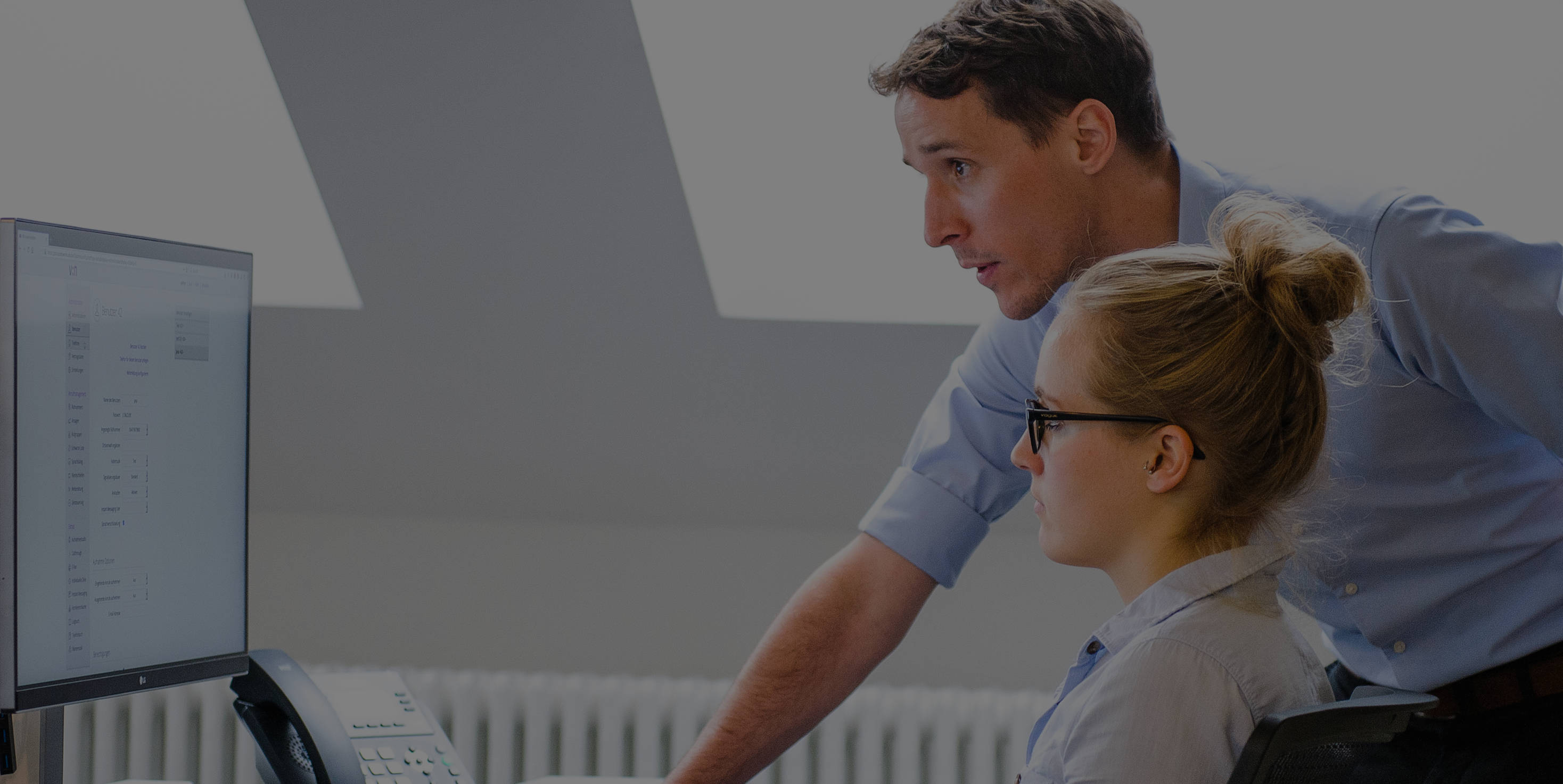 Free Apps
Telephony with Smartphone, Tablet and Computer
Telephony apps for your smartphone, tablet and computer

Our free apps bring your telephone system into the 21st century. Not only can stationary desk or DECT telephones be connected to the telephone system in the cloud from anywhere, but also any smartphone and tablet with Android or iOS operating system as well as computers with Windows or macOS. 
These telephony apps allow you to fully integrate the PBX and offer the same accessibility from your smartphone, tablet and computer as you are used to from your desk phone.
Simple configuration
You can easily create our VoIP apps in your intuitive configuration interface. After you have downloaded the application on your smartphone, tablet or computer, you are ready to go immediately after scanning the QR code!
Functions of the Apps
The app for the computer is a software phone that offers you all the usual functions. So you can use your computer to make calls, toggle, forward and use the usual functions of your telephone system. With app telephony, the phone number assigned to the employee is displayed. This way, the caller does not notice any difference between the two devices. These functions are also supported by our app for your smartphone and tablet. It also has other useful options.
Other functions of the Android and iOS App

Our VoIP software for smartphone and tablet integrates into the respective operating system like a native application on the end device, which makes it easy and intuitive to use.
You don't have to open the application to receive calls, because the app wakes up with its own push server, saving battery power on your device. In addition, you can conveniently accept incoming calls from the lock screen and also retire the app if you do not want to be reachable via it.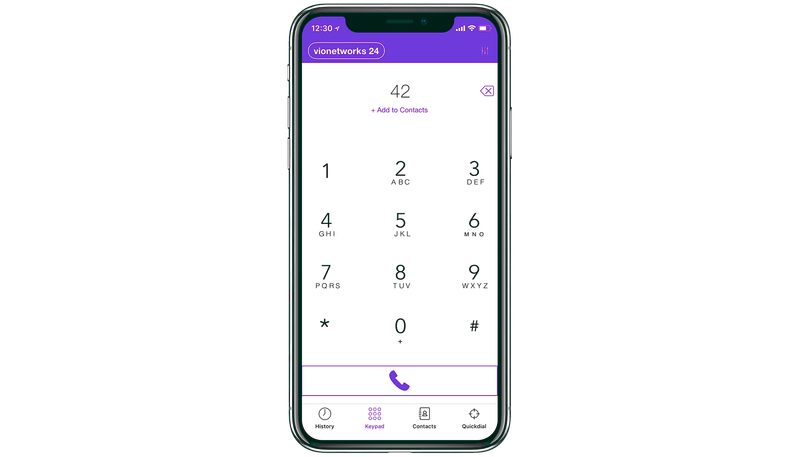 VoIP-App for iOS and Android
Advantages of our telephony apps
With our apps you can also use your telephone system mobile from your smartphone, tablet or computer. This saves you the purchase of desk phones and DECT telephones if you wish, and you can make and receive calls via your telephone system both at work and on the move.
With our free apps, your telephone system will be mobile and in keeping with the spirit of modern working.
How high are the costs for the apps?
The telephony apps are available free of charge in the professional and premium packages. In addition, you do not use the app to make calls at the conditions of your mobile phone provider, but as usual at those of your telephone system.
If you want to know more about our smartphone app, take a look at our Blog.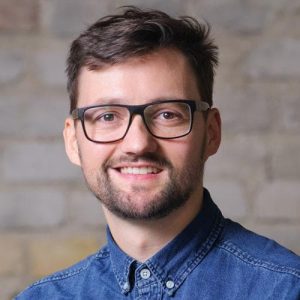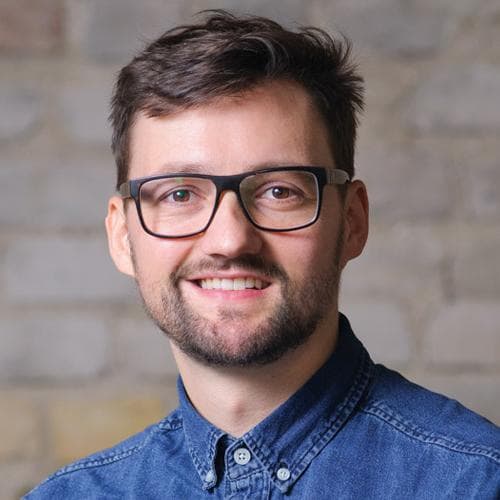 Convince yourself of the extraordinary functions of our cloud telephone system and test it for 14 days free of charge.