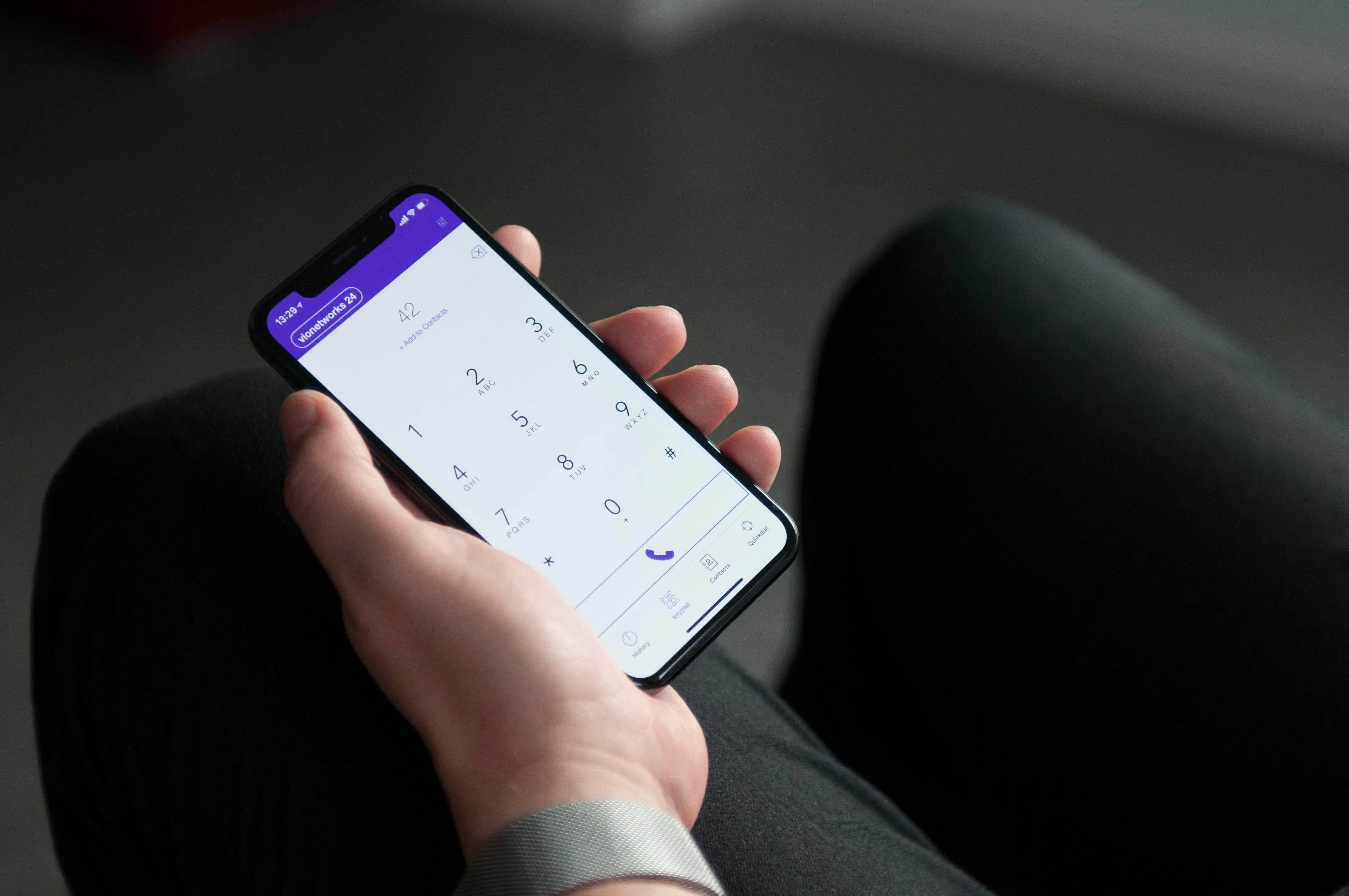 Find the plan that suits your needs
Save up to 50%
STARTER
4

€
per user/month
Get Started
With our Starter Package, you decide for an innovative telephone system and take communication in your company to a whole new level.
Up to 5 devices per user
1 E-Fax per user
Hunt groups
Central phonebook
Free import of existing numbers
PREMIUM
18

€
per user/month
Get Started
For all those who make a lot of calls abroad. Calls to the EU are included. With the API you can integrate the telephone system into your existing software environment.
Everything from the Pro package
CTI-Clients for Windows and Mac
Flat rate to EU landline and mobile networks
API access
A comparison of the cloud telephone systems of the most well-known providers
Häufig gestellte Fragen
How can we order the cloud phone system?
If you would like to order our cloud telephone system, please simply send us an e-mail or phone us at and we will send you all the necessary documents, which you must fill in, sign and send to us by mail, fax or post.
How long does it take for our cloud PBX to be ready for use?
The allocation of new telephone numbers as well as the provision of the cloud telephone system takes 1-2 working days. After a fully functional telephone system is available to you during this period. If you wish to port your existing telephone numbers, the duration depends on the time available. contract periods with your previous provider together.
How can we pay for our cloud phone system?
You can pay the invoice for your telephone system either by bank transfer or even more conveniently by SEPA Direct Debit Scheme. We will issue invoices for the previous month at the beginning of the month and send them to you, including the Itemized bills, sent by mail. If you ordered your Cloud PBX at a time other than the beginning of the month, charge we will of course only pay you a part of the month.
The contract with our previous provider is still running, can we still use the telephone system?
We also have a solution for this: in order to use your telephone system already now, we can install it with new Order telephone numbers and have the previous telephone numbers forwarded to them. In addition we can with outgoing calls your existing phone numbers. This means you can use your cloud telephone system immediately. Once the porting is complete, we guarantee you the complete integration of your telephone numbers.
Can we book additional users at a later date?
Yes, you can add users at any time via our intuitive configuration interface. must be made. You pay the monthly basic fee for additional users only from the month in which the users are created. There are no one-time setup fees.
Come to us initial costs for the provision of the cloud telephone system?
No, the provision, as well as the porting of the telephone numbers is free of charge. Initial costs only apply if you want to book new numbers or order new terminals. Details can be found in our price list above.
Should our bills be paid annually or monthly?
Since you do not have a contract period with us, we want to grant you the flexibility to renew your contract every month. to choose us.
Can we split users between different packages?
No, all your users are always in the same package.
Can we switch between packages at a later time?
Yes, you can upgrade to a higher package at any time, as well as add users. Changing to a smaller package or returning unneeded users is always possible at the end of the month. with the corresponding notice period of 30 days without any problems.
How long does our contract run and how long is the cancellation period?
We bind customers through good performance and not with a long contract period. You can use any of our Cancellate packages with 30 days' notice to the end of the month.
Not sure which to choose? Start your free trial and see what works for you.
TRIAL