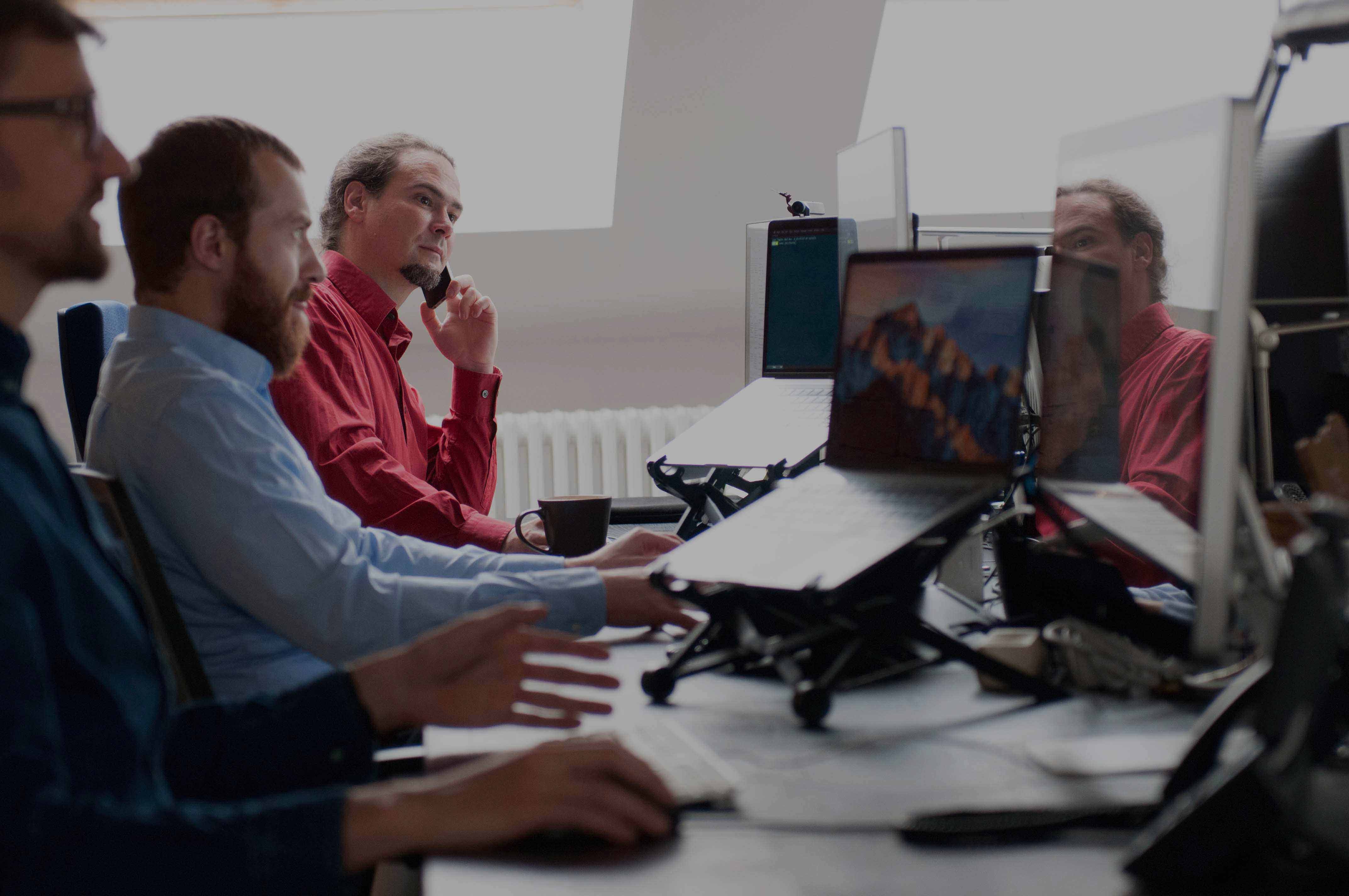 Unified Communications - vio.chat (beta)
Phone system, team chat and video meetings in one app
The Future of Cloud Telephony
Seamless integration of all communication channels
Whether in the office, at home or on the road and whether on the smartphone, tablet, computer or desk phone – with the UC client all your communication channels are combined in a single app and thus simplifies administration considerably. With our UC-Client you choose the most convenient and competent telephony solution for your company!
Team Chat
The short official channel
Our UC client makes it much easier for you to work together as a team. With the team chat function the effective exchange between your employees succeeds. Instant messaging sends your messages directly to colleagues. This keeps your company connected and productive!
Video conferencing
Communication in HD quality
Our UC client allows you to hold video conferences with the highest playback quality, in which both internal and external participants can participate. Video conferencing makes your collaboration easier!
Presence display
know in advance whether your colleague is available
With our presence function, you can immediately see the availability status of your colleagues – no matter where they are located. This allows you to easily see if and on which device your colleagues are currently available. This saves you time and makes presence management easy!
Desktop release
Online meetings have never been so easy
By sharing your desktop, you can show your employees what you're seeing on your desktop in a convenient way.
Screen sharing makes it easier to work together!
File sharing
Finally exchange files quickly and easily
File sharing makes it easy for you to share and collaborate on files between your employees. It can significantly increase the efficiency of your business!
Virtual rooms
Always available no matter where you are
Using the UC client, you can easily create your own virtual conference room that is always available – whenever and wherever you want.
Here you can use all functions such as video conferencing, instant messaging, file and screen sharing. Create individual meeting rooms for mobile collaboration!
All at a glance
The functions of the UC Client combined
All communication paths in one app
Team Chat
Video conferencing (soon)
Presence display
Desktop Sharing (soon)
File-Sharing
Virtual rooms
Your advantages
Up your telephony to a new level with the UC Client
Simplified administration
Seamless integration of all end devices
Flexible and mobile accessibility
saving time in the exchange between employees
Efficiency in teamwork through screen sharing, file sharing and video conferencing
Faster response times for your customers
Savings in acquisition costs
Try now