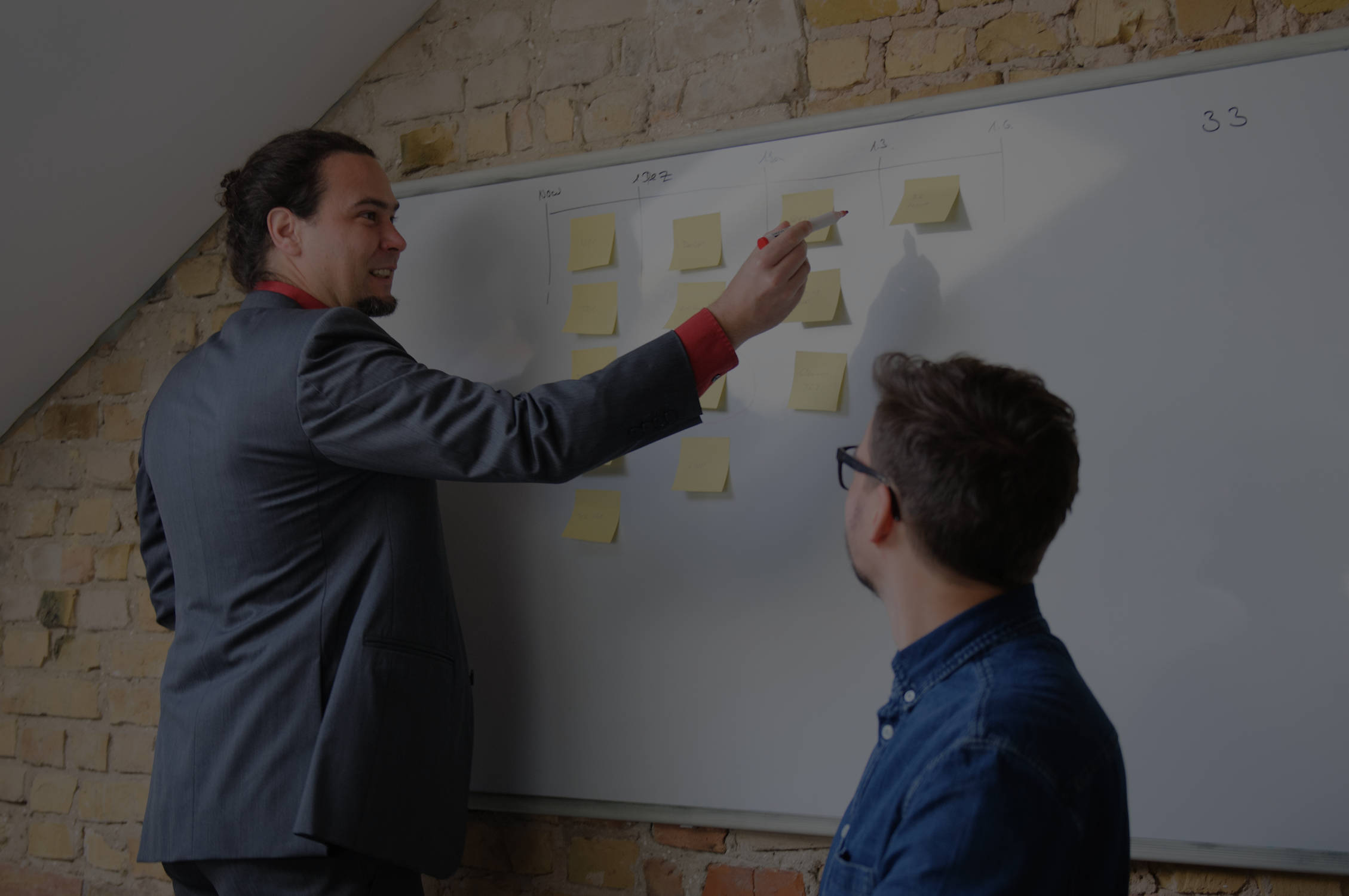 Our telephone system in three words
Simple. Mobile. Secure.
Calling from any end-device regardless of location and at an unbeatable price?
With our telephone system we make this possible for you!
Changeover in no time
The conversion from your current telephone solution to our telephone system is simple and uncomplicated. We take over the number porting for you free of charge and guarantee a smooth process. All you need is a strong Internet connection for the best HD voice quality and Internet-enabled end-devices. IP telephones, smartphones, tablets, laptops or computers – you choose what suits you best.
Our telephone system in seconds
The configuration of our PBX is possible in a few minutes. In the intuitive web interface, you can easily adapt the telephone system directly to the needs of your company – and off you go! Questions or difficulties? No problem! We are particularly proud of our customer-oriented support.
Functions that work
With over 150 functions, our telephone system brings unimagined possibilities into your company. With options such as video conferencing, instant messaging or file and screen sharing, you benefit from an efficient and flexible working day.
Maximum freedom
With our telephone system, you can make calls from any location, whether from the office, from home or on the road – you can be reached anywhere. The end devices are also freely selectable, from IP telephones to smartphones and tablets to computers and laptops – there are no limits.
Saving costs guaranteed
Thanks to our different price packages, you only pay for what you really use. With our offered Allnet-Flat you profit from a reasonable price and can make as many calls as you want. Our telephone system can be used without additional hardware, you save any installation and maintenance costs. In addition we further develop your telephone system for you, you enjoy the advantages without ever having to invest time and money again. Last but not least: With us there is no contract period, because we convince with our product and not with contract connection.
Safety is a top priority for us
Our telephone system is located on servers in computer centres based in Germany, which means that it is subject to German data protection regulations. There a professional team takes care of the security. Due to the redundant infrastructure and the high-quality hardware, we can guarantee an extremely high availability of 99.9%. We take the security and privacy of your calls very seriously. With our telephone system your data streams are already encrypted during the connection setup.
Your company never grows alone
You get 10 new employees? A new company location is opened? No problem! Our telephone system is flexibly scalable and grows with you. With just a few clicks you can flexibly configure users and extensions and your new colleagues can make direct calls.
Request your demo access now